Valentine's Day is just around the corner- literally you procrastinators, it is next week.
For those of you who have waited a little too long to call the romance experts at Farmhouse Inn, don't worry we have you covered. Valentine's Day is on a Friday this year, so we're willing to cut you some slack on having to celebrate the day-of.

The Farmhouse Inn is the perfect romantic getaway, and we're celebrating romance all month long.

The entire month of February we're embracing all things romantic- flowers, chocolates, champagne, romantic wine dinners, private tours, you name it.

However, we do encourage you to skip the stuffed animal and grocery store red roses (trust us). Give us a call, send us an email or message us on Facebook and we'll help you plan your perfect romantic vacation to Sonoma wine country.
At the Farmhouse Inn, the concierge team is expert in setting the mood- from rose petals, to champagne on ice in the room after dinner; we know what we're doing when it comes to setting the scene. And, as one of the 10 Best Wine Travel Destinations in the World (we're not tooting our own horn or anything) we know that a visit to the Russian River Valley is just what the love doctor ordered.
Whether you're snuggled in front of the fire making your own gourmet s'mores or soaking in a tub together as you enjoy a glass of J's Cuvee 20, the Farmhouse Inn concierge team is here to assist you in making your romantic getaway a huge success.

For many of our guests, the addition of the Romance Package to a stay is just the ticket to getting in the mood. With a bottle of bubbles, a beautiful bouquet, handmade chocolate truffles and a side-by-side couple's massage at the Farmhouse Spa, the Romance Package is the easiest way to take a wine country visit from ordinary to extraordinary.
And if you like to explore and get out of your room when you come for a visit, we'll help you plan that too.
Whether you prefer to enjoy a fireside food and wine pairing at Gary Farrell Winery,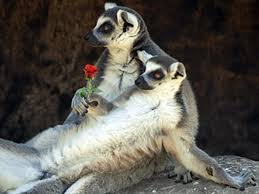 or maybe you're keen to walk on the wild side and want to explore some Wild Jungle Love at Safari West (They say "there's a rumble in that jungle").
This Valentine's Day, we can find exactly what you're looking for!
Perhaps this all sounds fine and dandy but you're looking for something bigger, grander- the most romantic surprise EVER.
Lucky for you, Farmhouse Inn hosts beautiful, intimate elopements for the couple seeking a moment they can call uniquely their own.

We do it all; from finding an officiant and photographer to ordering the cake and the flowers.

All you have to do is show up (bring rings), enjoy a couple's massage and romantic dinner for two at the Farmhouse Restaurant, and when the time comes, say 'I do!'.

If you had something else in mind, say a proposal or perhaps you'd like to renew your vows, call us- we do that too!
We wish you a Happy, Romantic Valentine's Day and if you haven't made plans yet be sure to call us soon.