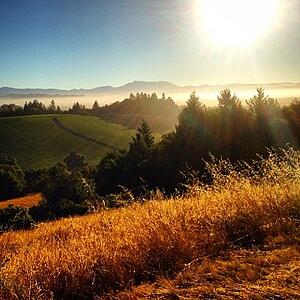 Why should you plan a visit to wine country? The answer is, why wouldn't you? If you like sunshine, good food, amazing wines, friendly people and spectacular views wine country has a place for you. Sonoma and Napa are no longer reserved for those of a certain age, bank account status, or even for wine lovers only.
You can visit Sonoma and do and see plenty on any budget, even if you aren't a fan of the grape. Wine Country is great for an ultra-romantic honeymoon, a quick weekend trip, or even an exciting outdoor adventure. Sonoma County has it all and we'll tell you how to do it right no matter the occasion or budget.
At the Farmhouse Inn we're finding that more couples are opting to skip the multi-country honeymoon and instead are coming to California's wine country to simply relax. (Martha Stewart lists the Farmhouse as one of the top 10 places to mini-moon) If you're visiting this area for a honeymoon plan to book at least 4 days- that will only touch the high points .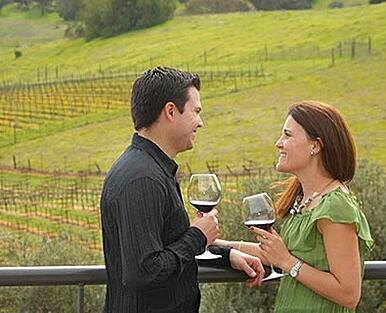 On the day of arrival (at Farmhouse Inn, of course) you'll likely be exhausted. An in-room picnic is a great option for your first night- it doesn't require that you drive anywhere and you can eat it out on your private deck (or even in bed). Schedule romantic couples spa treatments for the next day- they can work out all the kinks and you may really be needing a foot massage (after all that wedding dancing). Then head on down to the pool for some lazing in the sun and a glass of wine (swimming not necessarily required). Sonoma has many great romantic restaurant options including our own Farmhouse Restaurant; make reservations in this area ahead of time with the help of your concierge. Your third day you might have the energy for a private wine tour- we love the Alone Time Tour for our honeymoon couples. And maybe by the fourth day you can fit in a float down the river or a hike in Armstrong Redwoods to work off some of the reception over-indulgence.
The Farmhouse Inn offers a Honeymoon Package which can be added onto any 3 night or longer stay- we set the mood; you create the memories.
For those looking for a quick weekend away Sonoma is a great option. Whether you're camping or staying at the luxurious Farmhouse Inn, there are great accommodation options for all budgets. One of the best things to do while visiting Sonoma County is to visit one of our many regional and state parks- they provide great views and are often the best places for a picnic. Of course the most popular activity among weekend visitors is wine tasting. Prior to your Sonoma getaway, visit www.wineroad.com to explore the 300+ wineries with tasting rooms open for visitors- the Farmhouse concierge team can help you narrow down the list. Wine Road is also a great resource for finding wineries that offer food pairings, have picnic grounds, are dog friendly and much more. If you're a guest of Farmhouse, be sure to ask about our Winery Partner Program.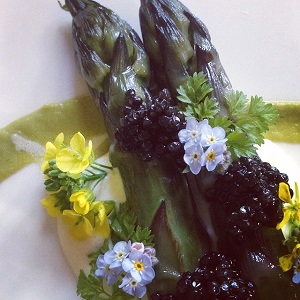 Other weekend options include farmer's markets, canoeing or kayaking on the Russian River, or attending one of the many live music festivals. And the food- any of Sonoma's restaurants have small dining rooms and the most popular time slots book up quickly so again-make your plans early. The Farmhouse Inn Restaurant is one of three Michelin-starred restaurants in Sonoma County and a meal here is highly recommended by Conde Nast and Wine Enthusiast. If you'll be in the area for more than a quick visit you'll be able to fit in a meal at another of our favorites SCOPA or Chalkboard, both of which are in nearby Healdsburg.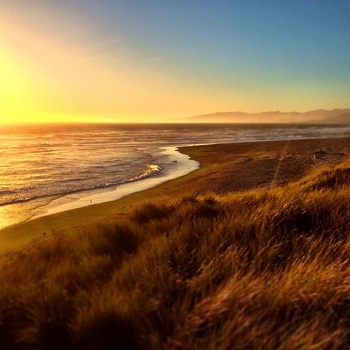 Outdoor adventures abound in Sonoma County. Sonoma is edged by the Pacific in the west and the Mayacamas Mountains in the East. Additionally, the Russian River and San Francisco Bay influence the climate and terrain of Sonoma. With so much diversity it is easy to find plenty to do without once visiting a winery. Sonoma is very well-known for its back road biking options, as well as its many regional and state park hiking choices. If you're looking for more extreme adventure try ziplining through the redwoods, kayaking on the Russian River, or a morning hot air balloon ride over the valley. The Farmhouse Inn is ideally situated within the Russian River Valley- 10 minutes from most of these activities. The Farmhouse Concierge team can provide many suggestions for the non-wine traveler- if you're planning a trip to this area be sure to email ahead of time for itinerary assistance.
There are many reasons to visit Sonoma's wine country. These are just a few of them; for more ideas and recommendations contact your concierge at innkeep@farmhouseinn.com. To see photos of our latest jaunts around Sonoma follow us on Facebook, Twitter and Instagram.