FOLLOW THE "YELLOW DUCK ROAD" TO EASTER FUN in the wine country...you'll have to read to the end to see a picture we managed to capture of the very rare "Cabbit" sighted here at Farmhouse Inn this morning! Astonishing! Was very Eggciting!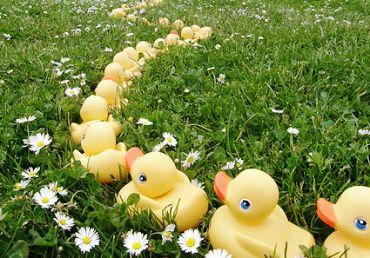 Catherine really started something with the giant jar of "Peeps" in her Easter display here at the Farmhouse Inn. Peeps are just one of those things that there is just no middle ground- you either love them or hate them. Personally I don't touch them (make my teeth hurt just looking at them) but they are a favorite of so many of our guests so they must have something there.
If you can't find something fun and wonderful to do on this gorgeous Easter weekend in Sonoma Wine Country...something is really wrong with you! Mushroom Forays, Tall ships in Bodega Harbour, Cheese making, Easter Egg hunts, Picnics galore, wine tasting and chocolate bunnies, the 6 ft. Hare being searched for at Safari West's "Hunt for the Hare". One of our guests grew up in Pennsylvania was just telling us a story about the Chicks they got every Easter dyed in all the colors of the rainbow. Sad ending though- she said the chicks never lasted very long.

BUT HEY! BACK TO THOSE PEEPS! New York Times (click for article and some great pix) gives us a sneak peek into the birthing of those Peeps! But I just love some of the creative things people have been up to with their Peeps. Take a look-
Whoa... what a show!


Godzilla - Run...run!

Farmhouse firepit and s'mores peeps- they
better not get to close


Easter peeps wreath


Easter Peeps tree


Peep Mobile
Just so you know there are about 200 Peeps fan sites, 4 million peeps are produced daily (about 6 minutes to make one and each is a nice 32 calories), and 700 million (give or take) are eaten on Easter (how many did you eat this weekend?). By the way, they have a two year shelf life and supposedly scientists haven't found anything to dissolve them. Read all about it here... so 32 calories times 400 million...WoW - that is a lot of calories!

Got to get off to greet my grandgirls (we are off to Safari West) soon so want to fill you in on what our friends at Moustache Baked Goods in Healdsburg have cooked up for Easter and coming along real soon now the promised picture of the now famous Farmhouse "Cabbit".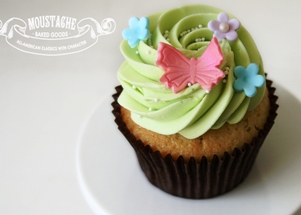 and aN Easter funny to leave you with too...




And the Famous Farmhouse CABBIT (whatever has Charlotte been up to now?)
and could that be a Frabbit...or maybe a Frobbit...or a ???


Hope you all had a Happy, Happy Easter ...